Cahors is a beautiful medieval town surrounded by green hills, nestled in a loop of the river Lot. Located in Midi-Pyrénées, the city features a mild climate with an annual average sunshine of more than 2,050 hours. Each season, the city reveals a different face and new colors. You can choose the time that best suits you for visiting Cahors!

Visiting Cahors in summer and autumn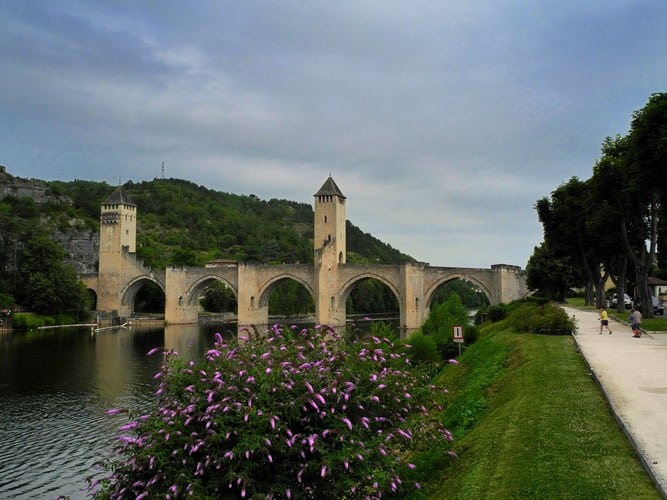 In summer, the weather usually announces a temperature included between 17 and 25°C, offering perfect conditions for hiking. Indeed, the surrounding countryside offers wonderful walks immersed in nature, in this case in the gentle hills of the Vers valley. Choose between 28 marked trails, including 160 km bikeway passing through priories, chapels, gariottes, cazelles and wells. Urban walks are also pleasant, specifically the circuits "Balade de ponts et de châteaux" (Bridges and castles walk) and "Le chemin des chevaliers" (The path of the knights).
In early fall, you will have the advantage of enjoying discounted hotel rates and less important tourist influx. The weather will be mild with an average temperature of 14-17°C. This will be the best time of year to visit the city's monuments, including the Valentré Bridge, a medieval bridge with six arches inscribed in UNESCO World Heritage, the Saint-Étienne Cathedral, a Romanesque building built in the 12th century and the Croix Magne's view.
Visiting Cahors in winter and spring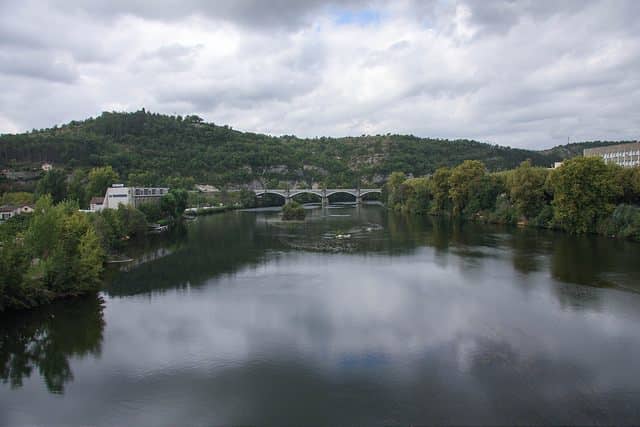 In winter, Cahors sometimes turns to white when the snow falls, without the river freezing. At Christmas-time, the city is particularly charming. It is true that the majority of French cities are adorned with lights and garlands in December, but everything is much more beautiful in a "Ville d'art et d'histoire" (a city of art and history). In addition, the temperature seldom drops below zero.
In spring, the walks in this wonderful city of Midi-Pyrénées are simply enchanting. Cahors was especially rewarded with four flowers during the flowered cities and villages competition. Between the monuments and museums visits, you can relax in one of the city's parks and gardens or even take a day to trace the circuit "Jardins secrets de Cahors" (Secret Gardens of Cahors). Opt for May and June when the maximum temperature reaches over 20°C!