Located in Southwest France, south of Lot, the Lot Valley has always been famous for its vineyards. 80% of the prestigious AOC Cahors vineyards are particularly rooted in this fertile valley, crossed by the river Lot. Nature hiking, wine domains tour, wine tasting and discovery of historical monuments will be on the menu!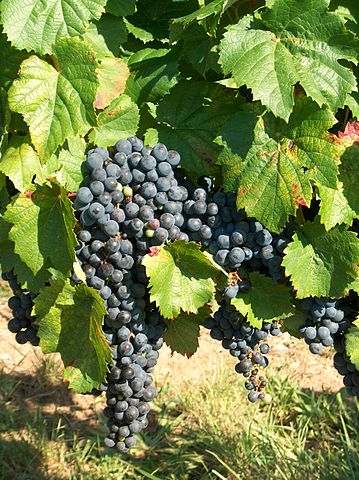 Discovering the wonders of the Lot Valley
During a hiking, on foot, bicycle or even on horseback, you will discover a valley scattered with low walls, wild orchids and dry stone, in an atmosphere lulled by the soft flood patterns of the river Lot, on the banks of which you can picnic. You will pass through charming villages dominated by medieval castles that are centered on a Romanesque church, namely Estaing, Saint-Côme-d'Olt and Sainte-Eulalie-d'Olt. The route you're going to take will reveal sites dating from Roman times, including menhirs.
The vineyards dominate the landscape and make the reputation of the valley. Local winemakers will invite you by the way to visit their cellars while letting you discover the process of winemaking, followed by a tasting session. It is a real and perfectly organized tourist attraction and a service offered exclusively by a network of winemakers. You will be warmly welcomed and thoroughly informed about anything interesting to know about wine. You will have the opportunity to purchase finished products to complement other local home-grown products, such as duck or goose foie gras, Quercy farm-raised lamb, Croustilot, walnut cake, etc.
Visiting wineries

Cahors vineyard is a famous terroir occupying an area of 4,200 ha. For two thousand years, it produces exquisite and legendary wines that are renowned the world over. The AOC Cahors, a red wine, is the star among all. This one is put together with at least 70% Malbec, a typical grape variety offering cassis, violets, blackberries, blueberries, as well as vanilla, cinnamon, licorice and truffle aromas.
The Cahors vineyard is composed of several areas accessible to the public. The Gravalous domain is, for example, a family property dedicated to winegrowing since 1851. The Rességuier domain is also family-owned and carries on traditional know-how which brings to red wines its fineness and roundness and to rosé wines its freshness. You can also visit old noble houses sheltering vineyards, to mention among others the Cayx and the Cantelauze castles.