Rocamadour is a medieval village in the Dordogne valley, in south-western France. It is the fifth most visited site in France after the Versailles Castle, the Eiffel Tower, the city of Carcassonne and Mont Saint-Michel. Houses and chapels clinging to a cliff at the foot of which a river flows, a castle dominating the other constructions, all nestled in lush vegetation: these are the main features of the place!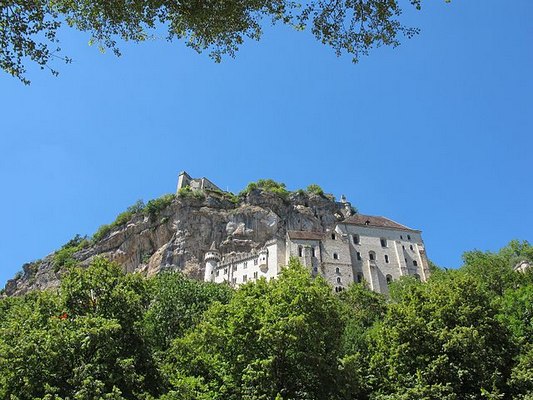 Historical Monuments and Sites of Rocamadour
Rocamadour is an atypical village where walking is particularly enjoyable, because of winding streets graded by fortified gates, passing through houses and religious buildings overlaying on the cliff side. It is a very popular pilgrimage place where people come to venerate the Black Madonna at the Cathedral of Notre-Dame and the tomb of St. Amadour at the church of the same name. The latter and the Saint-Sauveur Basilica are recorded in the UNESCO World Heritage and are part of the Pilgrimage Route of Santiago de Compostela.
These monuments are located on the esplanade of the sanctuaries, on top of 216 stairs. In all, there are 7 churches and chapels of Romanesque and Gothic architecture, built between the 11th and 13th century. The Bishops of Tulle's palace overlooks this set of constructions and offers a splendid view of the village from a gazebo. The ramparts surrounding the castle can be visited in order to admire an extraordinary panorama.
Natural sites and other attractions

Near the castle ramparts, the Rocher des Aigles (Eagles Rock) is unavoidable. It is a raptor breeding and reproduction center where visitors will be amazed by assisting to the flight of eagles, vultures, condors, hawks, owls and parrots.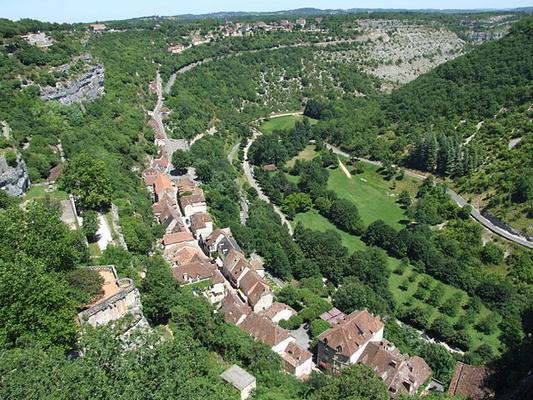 The village is located in the heart of the Quercy Causses Regional Nature Park, made up of green valleys, rocky plateaus, gorges, small oaks wood and dolmens, and the river Alzou. Visitors can discover this unique environment by following trails through small bridges and old mills, namely the hiking paths of the GR6.
As this town is situated in the extreme north of the Midi-Pyrenées region, the surrounding landscape consists of mountains, concealing natural wonders, including the Cave of Wonders, which hides prehistoric drawings, the cave of Linars, a former shelter of the Bronze Age and the Maid's leap abyss, an underground cavity at the limit of Rocamadour, inside of which flows the Rignac stream.