Having a rich cultural, architectural, industrial and natural heritage, Figeac is among many other French cities classified as "Town of Art and History". This charming town of the Lot department, in Languedoc-Roussillon-Midi-Pyrénées region, currently has over 1,000 inhabitants. The population of Figeac is focused on the developing the city's rich heritage.


Although it is a city of history, Figeac is not less focused on the future. Indeed, the past is very present in Figeac. Different historical sites and monuments and other remains of past centuries are scattered all over the city. Yet, it also has a contemporary face that is symbolized by its digital and aviation industry.
Medieval edifices and buildings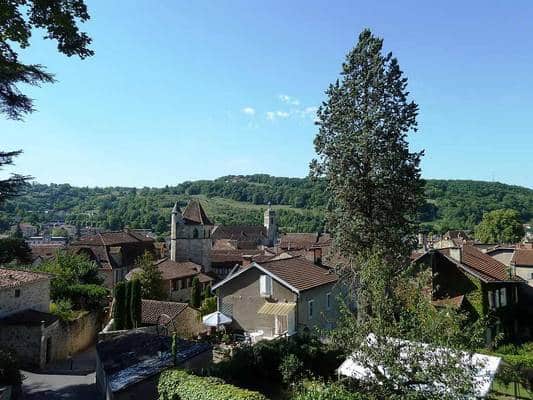 Figeac deserves to be classified town of art and history and to be among the 18 Great Sites of Midi-Pyrénées. The city has kept intact many buildings from the Middle Ages, including churches, houses, and even some streets have kept their original appearance. Among the most famous religious edifices in the city are the Saint-Sauveur church which is a pilgrimage church founded in 838 and Notre-Dame-du-Puy, a Romanesque church that served as headquarters to a brotherhood of Saint Jacques. There are also many medieval houses representing a rich architectural heritage, which have been turned into hotels or museums, including the Hôtel du Viguier, the Templars house, the Hôtel de la Monnaie, the Castle of Balène, etc.
Historical sites and monuments of Figeac
Visitors will have plenty to do in Figeac, because this nice medieval town contains many historical monuments and sites that are sure to arouse their curiosity and admiration. Like all French medieval towns, Figeac has a few bridges: the Pine Bridge, the Gambetta Bridge and the Gué Bridge. Figeac also has particular monuments, especially those called "the needles". These are actually two large stone obelisks located in the surroundings of Figeac: the needle of Cingle and the needle of Lissac or Nayrac. In addition, the city also contains places full of surprises such as the place of the Scriptures and the Place Carnot.
Art and culture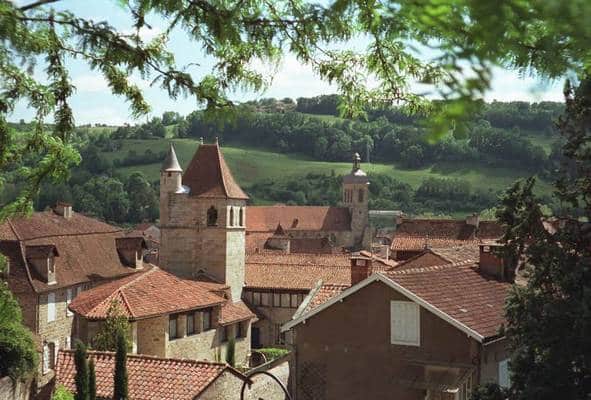 Art and culture lovers will not be disappointed with their visit because Figeac houses several museums that are filled with arts and histories, including the Paulin-Ratier Museum, the Resistance Museum and the Historical Museum of Figeac. But the city's most visited museum is the Champollion Museum which attracts over 40,000 visitors per year. The city also hosts annual festivals which are usually held in the summer and spring, as the "Chaînon manquant festival" (the Missing Link Festival), the "Festival théâtral de Figeac" (the Theatre Festival of Figeac) and the "Rencontres musicales de Figeac" (the Musical Meetings of Figeac).