Crossed by the Lot River, the Lot valley has lots of surprises for visitors eager for interesting and unusual discoveries, new sensations and all kinds of tourist pleasures. Tourists will have the opportunity to enjoy a journey strewn with wonders through a landscape of water and greenery.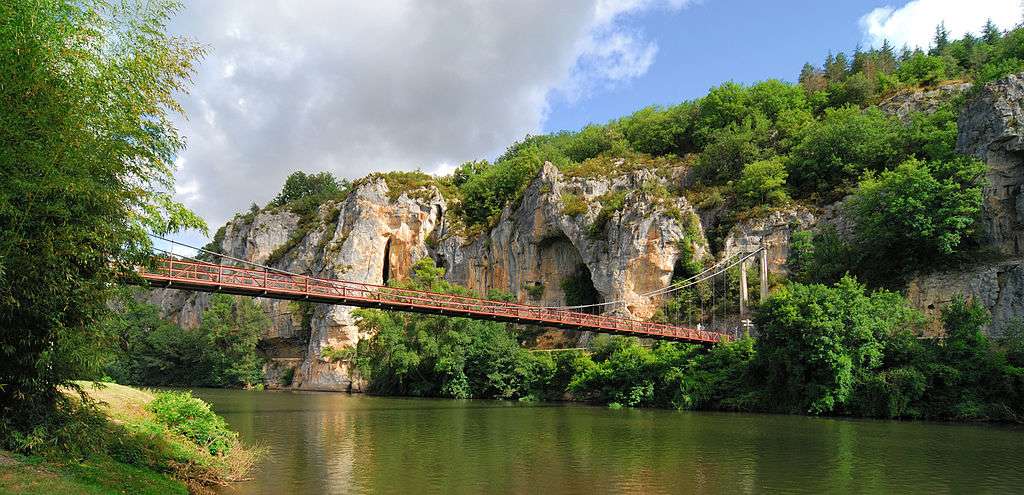 To discover absolutely beautiful natural sites
Through the five departments of the Lot valley (including Aveyron, Cantal, Lot, Lot-et-Garonne and Lozère) family, friends, colleagues, associations, students will have an opportunity to explore a rich cultural and natural heritage including exceptional towns and villages (the old town of Cahors, the perched village of Saint-Cirq-Lapopie, Figeac), prehistoric sites (the Pech-Merle cave), beautiful natural sites (the Regional natural park of the Quercy, the Padirac chasm)…

To make the most of the valley
There are a number of ways to discover the Lot valley, but a cruise on the Lot is to be favored. A cycling tour is just as interesting, especially to explore the valley's famous vineyards, mainly that of the Lot where one can enjoy the famous AOC Cahors. Several trails are also to discover for hiking amateurs.
Culinary tourism and the Lot valley
The Lot valley is also a paradise for gourmets. In addition to the best wines of France, the place also offers exceptional cuisine that is both rich and varied. The different local markets, such as the truffle market of Lalbenque and Cahors farmers markets, are essential. Truffles, foie gras, meats, saffron, cheese, etc., will delight food lovers!