Lot is a freshwater river bordered by an exceptional nature landscape running through beautiful medieval towns located in the south of France. It begins its course at Mont-Lozère and flows into the Garonne at Aiguillon. The waterway is located between the towns of Luzech and Larnagol and measures 75 km. A cruise on the river Lot will offer you the chance to discover Saint-Cirq-Lapopie, one of the most beautiful villages in France, the prehistoric caves of Pech-Merle, the Valentré Bridge in Cahors, the Quercy Causses Regional Nature Park and more.
Lot: a waterway full of wonders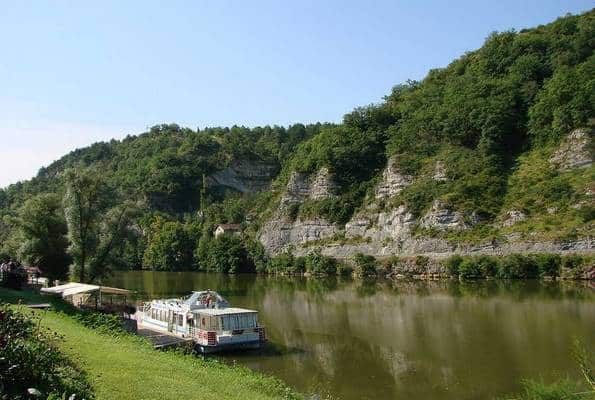 The second longest river in France (481 km) offers unforgettable cruises that will take you for a journey through time. During the stops, you will discover huge cliffs which can reach sometimes more than 200 m (in the Quercy Causses Regional Park) and fertile valleys, namely the valley where the vineyards of Cahors are found. You will board a barge or a Gabarot for a short cruise or a houseboat, a boat where you can live and rent on a weekly basis for a gourmet or guided tour.
The longest route starts from Luzech to Larnagol and consists of 17 manual locks, except that of Coty in Cahors which is automatic. From Bouziès, the cruise begins at the castle of the English and runs along the base of Saint-Cirq-Lapopie's rock, passing through impressive cliffs dotted with vegetation. The route also passes through the troglodytic dwellings of La Toulzanie and the Renaissance castle of Cénevières. Along the cruise, it is possible to swim and fish in the river!
Historical monuments to discover during cruises on river Lot
One of the best moments you will spend during a cruise on the Lot River will be the passage under the arcades of the famous Valentré Bridge in Cahors. It is recommended to stop and stroll through the picturesque old city and then relax in a romantic garden before heading to Saint-Cirq-Lapopie, a wonderful medieval village perched 100 meters above the river on the side of a cliff. It is composed of many castles and fortified houses.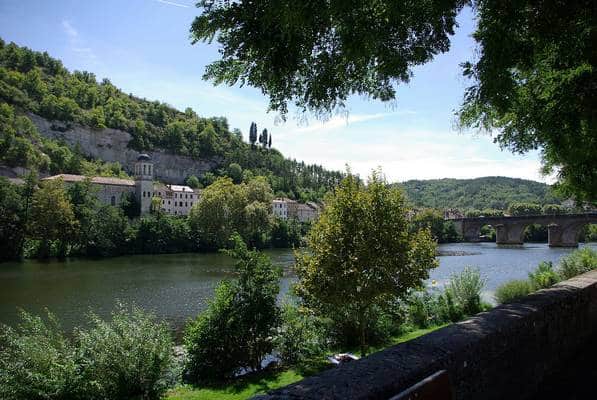 One experience not to be missed is a tour of the Castle of Mercuès, a magnificent building dating from the 13th century, famous for its wines which you can enjoy. You will also pass by Villeneuve and its 3 aged bridges, then by Lalande port in Castelmoron and its fabulous arched road bridge with suspended roadway overlooking a Moorish castle. Your boat will take you to an enchanting world!