Many people have heard of Santiago de Compostela as a major place of pilgrimage for Catholics. For the history, the Camino de Santiago, also called Way of St. James, was initiated in the early ninth century after the discovery of St. James tomb in Galicia, Spain, specifically in the crypt of the Cathedral of Santiago de Compostela. Centuries later, in 1492, the place became one of the most famous pilgrimage destinations in the world after Rome and Jerusalem.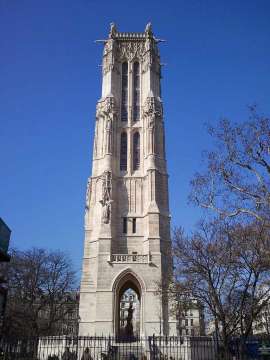 If the Camino de Santiago was originally made for reasons related to faith and religion, many people do it today for many other reasons, including sports, recreational, social, cultural and personal reasons, etc.
The paths to Compostela : the different routes
A large number of paths lead to Santiago de Compostela, so there are no specific routes. The pilgrims choose their routes based on the reasons which have led them to make the pilgrimage to Compostela. But in France, the four most popular paths are: the road to Tours or via Turonensis which is less traveled and therefore the ideal way for those who are looking for peace and serenity; the road to Vézelay or via Lemovicensis which passies through Limoges; the path of Puy-en-Velay or via Podiensis which is the most popular thanks to its rich landscapes and heritage; and finally the road to Arles or via Tolosana which passes by Toulouse. But of course, there are other paths on the side of Spain.
Practical tips for the Camino de Santiago
Whether you plan to do the trip alone are accompanied, here are some tips, mostly from regulars of the pilgrimage, which can help you before, during and after this great adventure. As you are supposed to walk hours a day for at least a month depending on the chosen route, it is essential to prepare yourself physically and mentally. Then you have to choose the equipment that you will take with you based on their usefulness, quality and quantity in order not to overboard and weigh yourself down with a lot of unnecessary things: backpack, sleeping bag, suitable hiking boots and clothing, toiletry, cash or credit card, mobile phone, etc. You must also choose the route you will take and get informed on accommodation places, fountains, shops, for example. And do not forget to hang a scallop shell to your backpack so you can get to know each other among pilgrims, as well as your credential in order to obtain the Compostela at the end of the trip!